About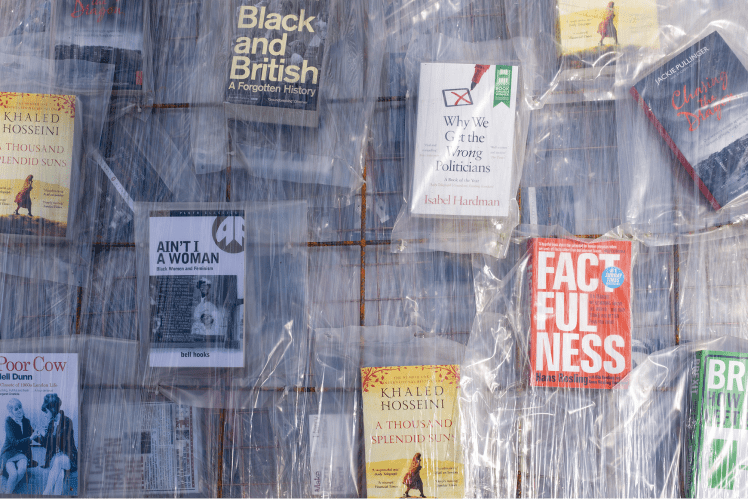 Big Ben
Project
Marta Minujín:

"People need this! We need new ideas and new places where people meet. Things need to change, global symbols like Big Ben stand up straight and never change but the world is always changing – the UK is now living through covid and Brexit - things are never 'straight', we need to be able to adapt and be flexible with our ideas. This will be a new national symbol, one that the people of Manchester will create. Creating a new Big Ben in the North. It's a way of being liberated from the concept of one thing or place being better than the other. We get hold of Big Ben and take it to Manchester, it starts to be a lighter weight, as if it were a seesaw. To balance out the situation." Marta Minujín 2021
Big Ben Lying Down with Political Books by Argentinian art pioneer Marta Minujín is a monumental new participatory artwork open from July 1 to July 18 at this year's Manchester International Festival. The leaning 42-metre structure of London's iconic Big Ben clock tower is covered in 20,000 donated books that visitors are invited to take away for free at the end of the festival. Through the Festival the colossal construction will occupy Piccadilly Gardens in Manchester and audiences can walk through the structure. It is Minujín's first major UK commission.
For the project Marta Minujín invited a group of Manchester and Salford-based organisations to put together a list of 160 book titles that have shaped British politics, including forgotten histories, neglected voices and books that will influence the future of Britain. On Friday 16, Saturday 17 and Sunday 18 July 2021, join us for a three-day 'Book Redistribution' in Piccadilly Gardens (free, tickets not required) – when Big Ben will be taken apart and you can take home one of the 20,000 books for free.
Find out more
160 political
books
Hover over images
to enlarge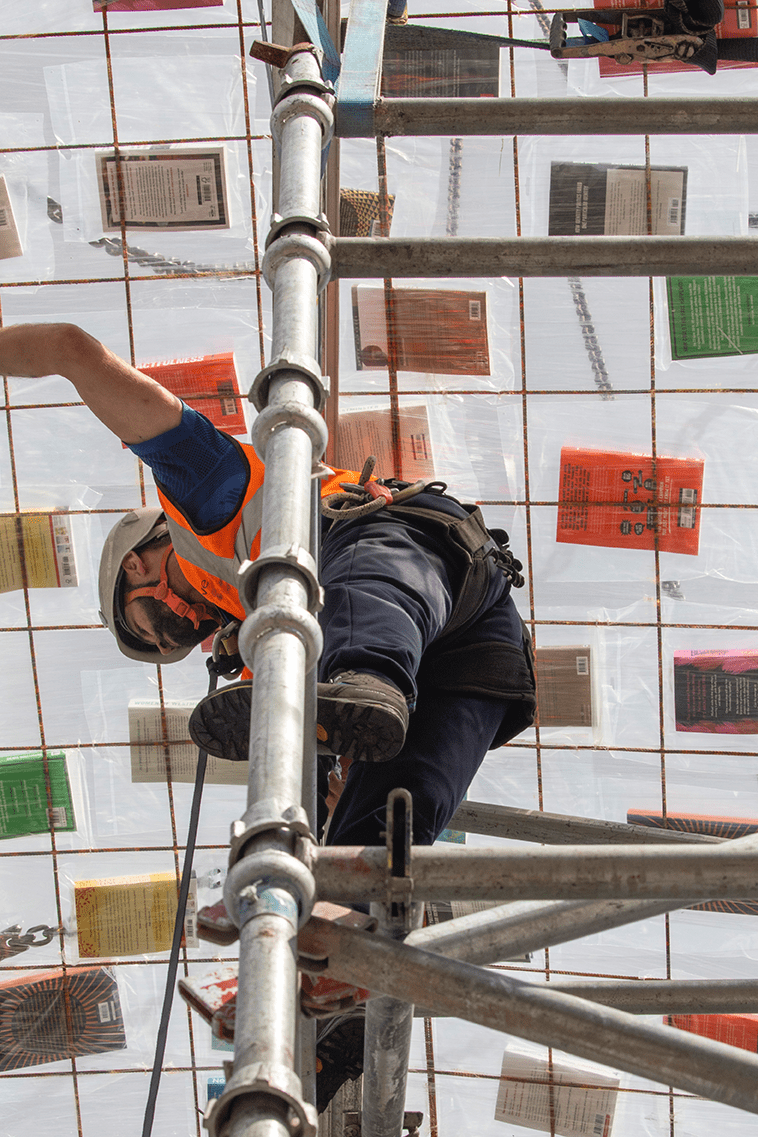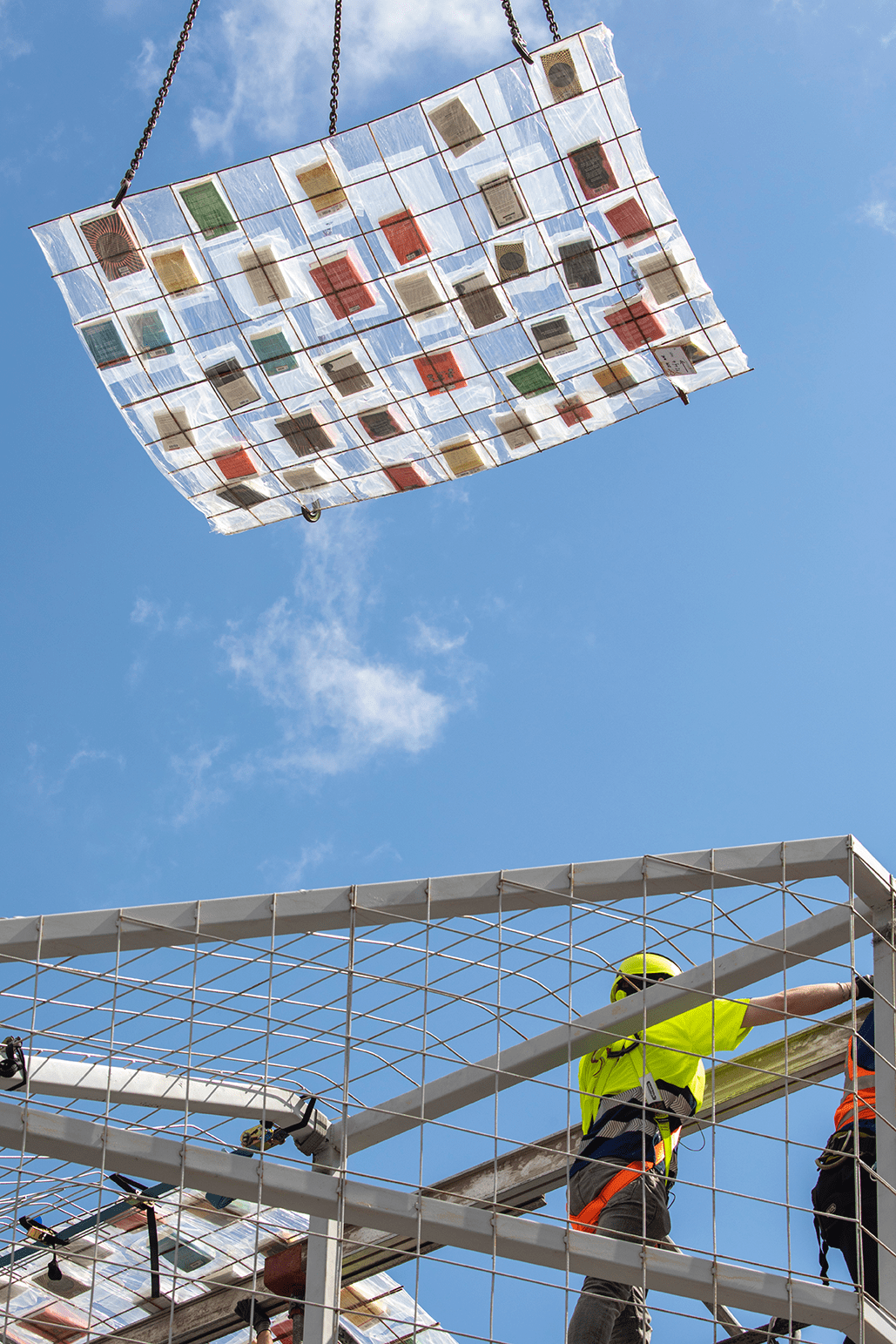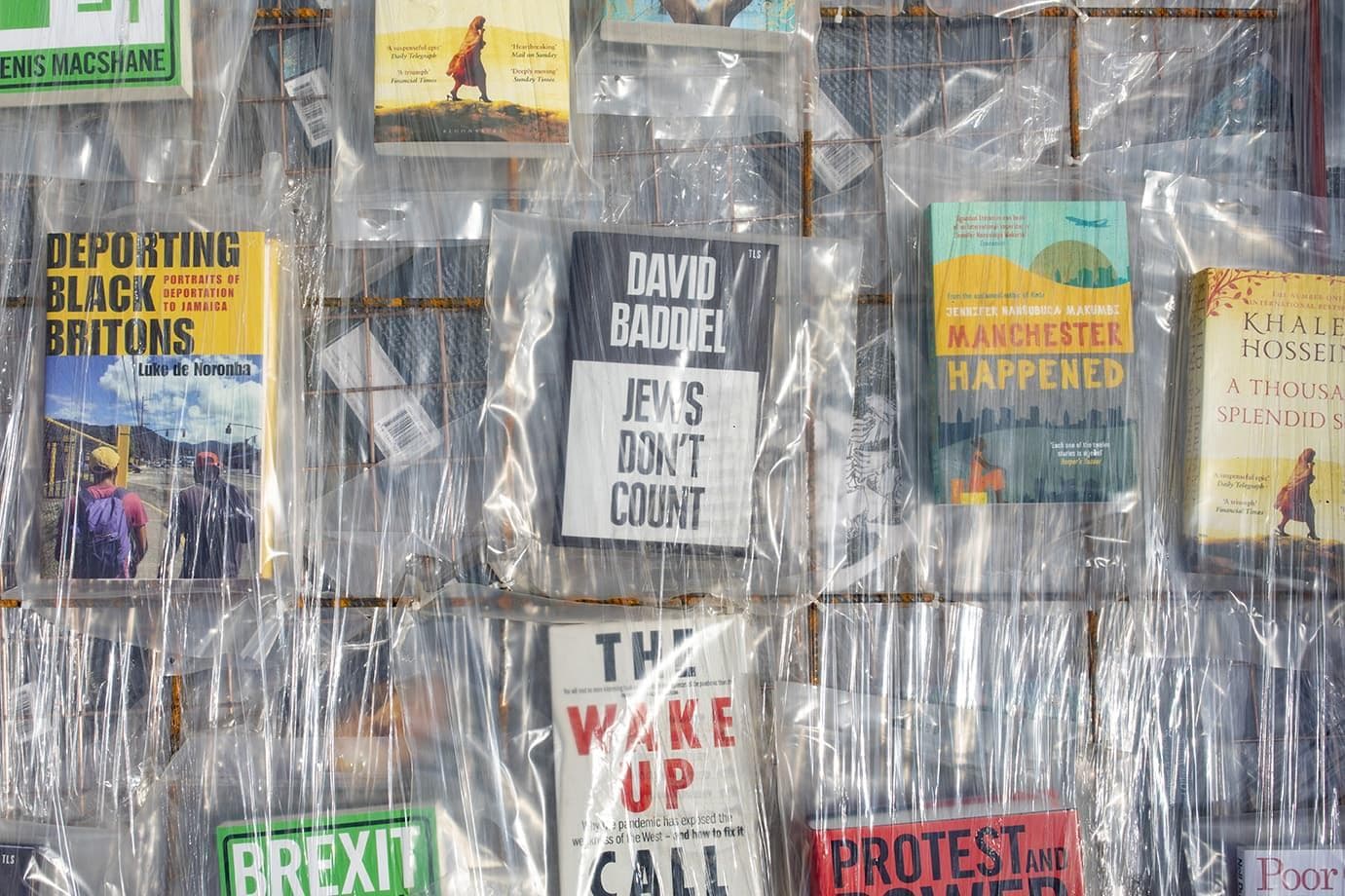 Construction photos of Big Ben Lying Down with Political Books, Piccadilly Gardens, Manchester, 2021. Photos by Lee Baxter
Manchester has a unique history in British politics. The filthy birthplace of Industrialisation and the site of the tragic Peterloo Massacre, it was also home to the progressive political thinking amongst Britain's new working class that arose out of the need to protect and defend their rights. The Chartist, trade union, co-operative and suffragette movements can all trace their roots back to the city and region. As can institutions such as the Guardian newspaper.

This radical spirit is alive and kicking today – from the thousands of school children who attended climate strikes in St Peter's Square to the recent student rent strikes. And it is why Argentinian artist Marta Minujín has chosen to bring the UK's most iconic political symbol to Manchester to be reimagined as a new temporary national monument. 

Marta Minujín often works with books, as a visual artist she likes them as an object. As a conceptual artist, she likes that people can take away a book and knowledge is shared. To realize this new work Minujín invited a coalition of Manchester and Salford based organisations to put together a list of 160 books critical to 'Britain's politics and democracy past, present and future'.

Responding to Minujín's action of taking Big Ben away from parliament, the organisations have compiled a list that tells a compelling story about the social, political, economic and cultural life of ordinary British people. And how, often at great personal cost, it is ordinary people who have brought about extraordinary changes across society.
The organisations
who created the list are:
Ahmed Iqbal Ullah Race Relations Resource Centre
Anthony Burgess Foundation
Humanitarian and Conflict Response Institute, University of Manchester
John Rylands Research Institute and Library
Manchester Central Library
Manchester Jewish Museum
MIF Young People's Forum  
MIF People's Forum
Pankhurst Centre
People's History Museum 
Politics Department, School of Social Sciences, University of Manchester
Wai Yin Society
Working Class Movement Library

To read the full list
of 160 books go here
More information about the
organisations here .